This post is intended for an audience of adults age 18 and older. This shop has been compensated by Collective Bias, Inc. and its advertiser. All opinions are mine alone. #CueTheNewYear #CueVapor #SatisfactionAtLast #CollectiveBias
Ah, summer, no time like it.
The frigid touch of winter that's plagued our bones has started to thaw and we can actually go outside looking like real people instead of giant coat-monsters.
Take a breath, you survived another freezing winter. Pat yourself on the back, you've earned it.
Now, time to fully embrace this new season by taking a moment and enjoying each new day. No, seriously, the next warm day I want you to find an hour (before work, after work, lunch break, play hooky, we're all for it) and go outside.
Now, if you need some inspiration for being outside, don't worry at all, Eat Play Pixels has got you covered.
GET LOST IN A PARK
No matter what city you're living in, there is bound to be a fantastic gigantic park somewhere for you to explore. We have fantastic ones here in Chicago and I guarantee you do too.
I don't want you to just walk in and sit down, though, since anyone can do that (and I bet you have). I want you to go explore. Take a path you've never taken. When you normally go right, go left. Want to see what that weird statue in the distance is? Go see it!
Just the act of walking in a new direction surrounded by grass and trees and new sights to see will be amazing. Take a deep breath of that fresh air and enjoy some nature.
Honestly, the whole thing will make you feel so much better about your life, especially later when you're back on your sofa binge-watching TV.
EXPERIENCE SOMETHING NEW
Want some good places to start? Find a botanical garden that's full of plant life. Or head to an indoor farmer's market. Before you bite an orange, take a sniff. You might get a strange look, but we promise you'll love it.
Our favorite suggestions for Aromatherapy is take a tour of something like a coffee roaster or a brewery or a chocolate factory. All of them will do wonders for your outlook on life.
FIND A ROOFTOP PATIO
We know, we know, there are spots you love and you go there all the time and it's perfect.
Time for something new.
I want you, this week, to go to a new restaurant or cafe or spot that serves coffee. Make sure it has an outdoor space. Bring a book, bring a friend, just go.
You get double points if it's an outdoor rooftop space and you get a bird's eye view of your beautiful city, and get to watch that as you drink a cappuccino.
(If you're looking for help, do a quick search for "BEST ROOFTOP PATIOS IN MY CITY" and we promise, suggestions will arise.)
Who knows, you may even find a brand new spot you'll love and will end up staying there at all summer.
TAKE A TRIP
In a perfect world, you'd hop onto a plane and go somewhere nice. Might we suggest The Maldives. Ah, the Maldives.
Ok, maybe that's not feasible. At least, not for right now at this very second.
However, we're always in favor of changing the scenery and heading somewhere new. If you have a car, take a day trip to a nearby city that you've never done. Somewhere that has always interested you but you've just never made the time. Make the time!
If you have no car, no worries, check your local train timetable and see where trains go. You might not be as mobile but you'll get there still the same, and then have a solid walking adventure. I've honestly found more fantastic things walking around a city on those times I had no car then when I'm all kinds of driving around.
If you do go somewhere awesome, message me and let me know where you went! I'm always looking for excellent spots to go.
SLOW DOWN AND ENJOY THE MOMENT
Ok, you've only got give minutes, you can't leave your house of office, but you need to enjoy life right now. Like, right, right now.
Don't worry, we've got you.
Here are a few suggestions on ways to find enjoyment right here, right now. I've tried them all, they all work, they're all very nice:
Start by breathing. Seriously just breathe. Slow deep breaths can be good for you.
Pour cold water slowly over your wrists. Cooling the major arteries underneath the skin there helps calm your entire body.
Go out into the sun. Even a few minutes can help clear your head.
Chew gum. Seriously, just a few minutes of chewing gum can be amazing.
Count backwards from ten. It helps you focus.
Drink Green Tea. It tastes great and is good for you as well.
Eat some dark chocolate. It can help stabilize your metabolism.
Write down anything weighing on your mind. Even just the act of writing down that, "Yes, I've got too much going on"" helps you organize and remember everything.
Pet a pet. This one's my favorite. Find an adorable animal and hang out with them. It will always make you happy.
GIVE VAPING A SHOT
And if you're a smoker and haven't tried vaping, now is the time to try it. We love vaping throughout everyday life adventures.
If you're looking to find a great vaping product , we recommend Cue™ Vapor System . We've talked about it on this blog before, but it's still the easiest and best way we've found to try vaping (or easily carry a new vape with you if you're an experienced vaper). You just take your Cue, snap in a cartridge, and you're done.
I recommend the vanilla cream and the fresh melon, both solid. You can purchase these online or check the store locator to see if they are available at your local Kroger store. You can also sign up for their subscription program and save 15% off on cartridges!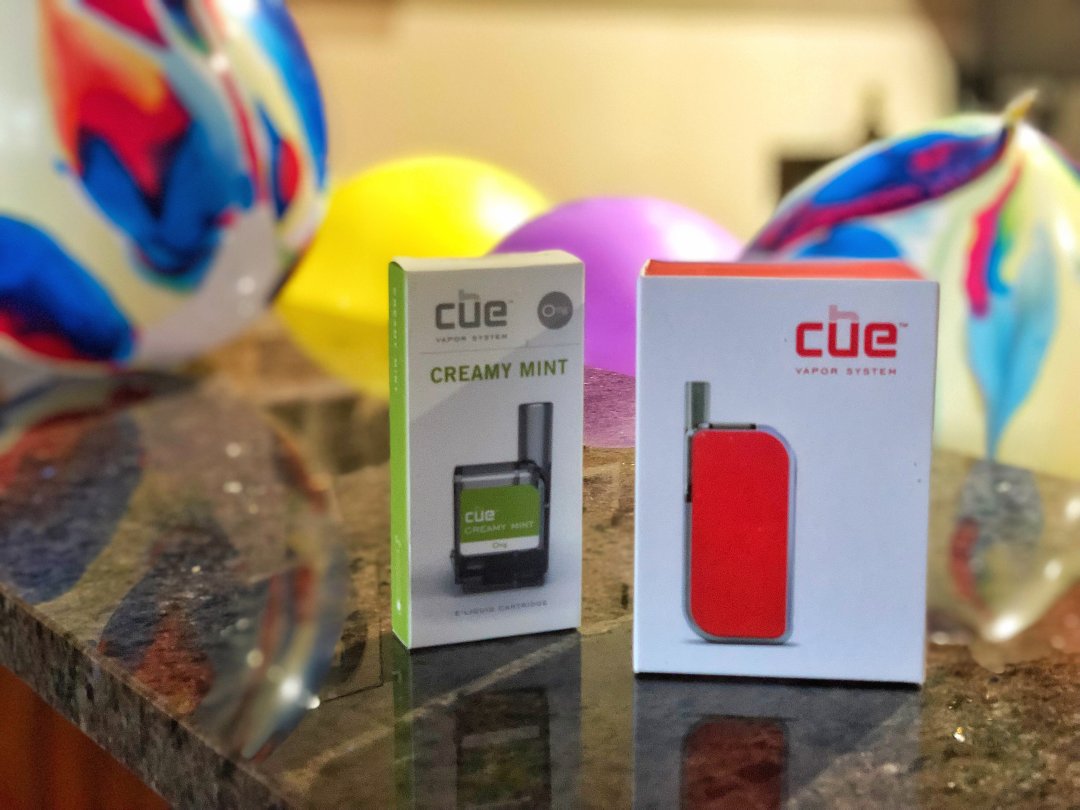 There you go. Any other ways to enjoy the summer weather and unwind, we love to hear them!  relaxing spots or techniques, we love to hear them! Drop them in the comments or email us anything you got.
Happy summer to you all!
NOT FOR SALE TO MINORS. California Proposition 65 Warning Statement: "WARNING: This product can expose you to chemicals including nicotine, which is known to the State of California to cause birth defects or other reproductive harm. For more information, go to www.P65Warnings.ca.gov. WARNING: This product contains nicotine. Nicotine is an addictive chemical. Cue™, the Cue Logo and Vaping. Made Simple.® are trademarks of Digirettes, Inc.